ACI World Congress Singapore
LMAX Exchange are delighted to be sponsoring and attending the 61st ACI World Congress, taking place in Singapore on the 21st and 22nd September 2023.
Our participation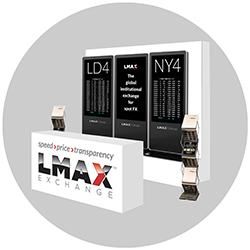 Meet the LMAX Exchange team during event at Booth 23 or get in touch on or +65 6964 3599 or [email protected]
Location
Singapore, Sands Expo & Convention Centre, Marina Bay Sands
About the event
ACI World Congress is the preeminent financial markets association conference held in different country each year. The ACI World Congress has a long history and was first organized in 1955. Last year the 60th ACI World Congress was held in Paris with many international delegations attending.
A gala reception will be held on 21st September 2023 from 6pm onwards at The Clifford Pier at The Fullerton Bay Hotel, where delegates will have an opportunity to interact and network with fellow financial markets professionals at this reception.
Singapore has held the conference in year 1980, 2001 & 2013 and has been successful in being offered to host it again in 2023. This is definitely an honour to host the 61st ACI World Congress this year which allow us to fly the flag for Singapore as a Global Financial Markets Hub.