Mobile trading - stay connected, stay in control
Get fast, mobile access to all LMAX Global markets, pricing and up-to-the-minute FX news.
The LMAX Global Trading app, available for Android™ and iOS®, is seamlessly integrated with all LMAX Global markets, delivering fast trading access, the very latest VWAP FX market data and up to the minute, vital, global FX news – at the touch of a screen.
Available for iOS and Android
LMAX Global Trading app - keeping markets at your fingertips
The LMAX Global Trading app puts powerful trading tools in the palm of your hand. FX and CFD trades can be placed and managed on any Android™ or iOS® device, smartphone or tablet, through an orderly, intuitive interface.
Trade features
Access to a wide range of instruments: rolling spot FX, metals, indices, commodities & crypto currencies
Up to 15 levels of market depth
Transparent price discovery, no 'last look' rejections with strict price/time priority order execution
Multiple order types, including take profit and stop-loss contingent orders, to manage your risk
1-click trading, close, cancel or partial close position
Real-time account status information to manage your positions
Monitor key markets, with real-time prices, via your own customisable 'Watchlist'
Trade securely and with ease using touch ID
close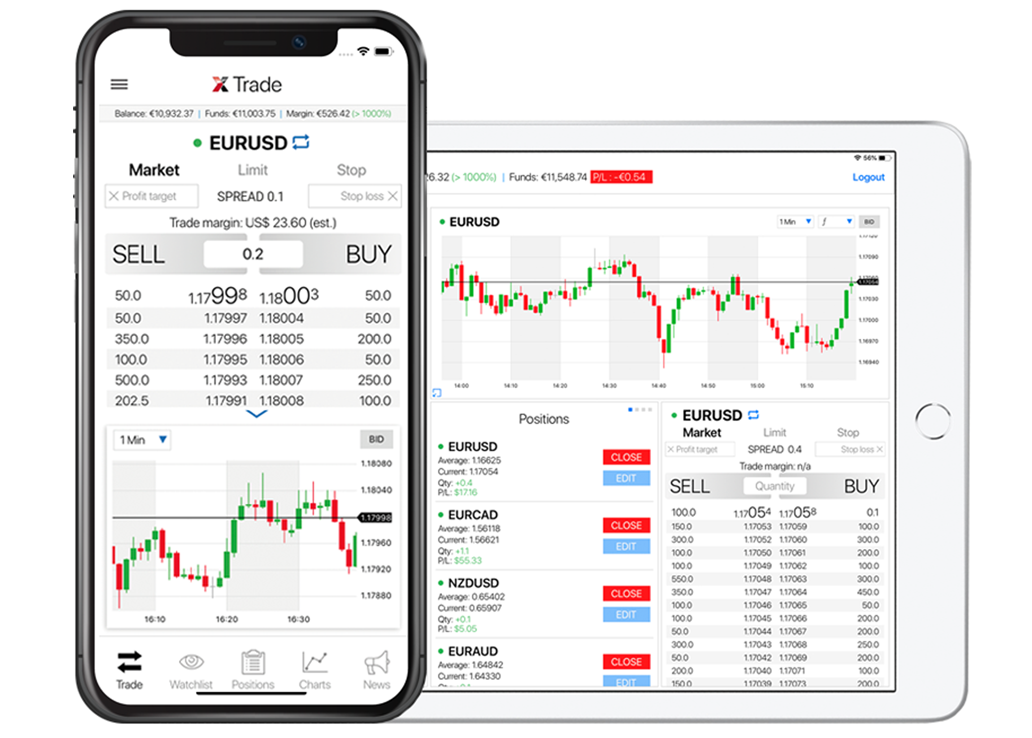 Real-time account status information
Account balance
Open position
Working orders
Trading history
Activity and account notification
close
Charts
Track markets and trends using live & historical data
Interactive charts (zooming/panning)
Wide selection of timescale intervals
Long tap enable/disable detail tooltip
close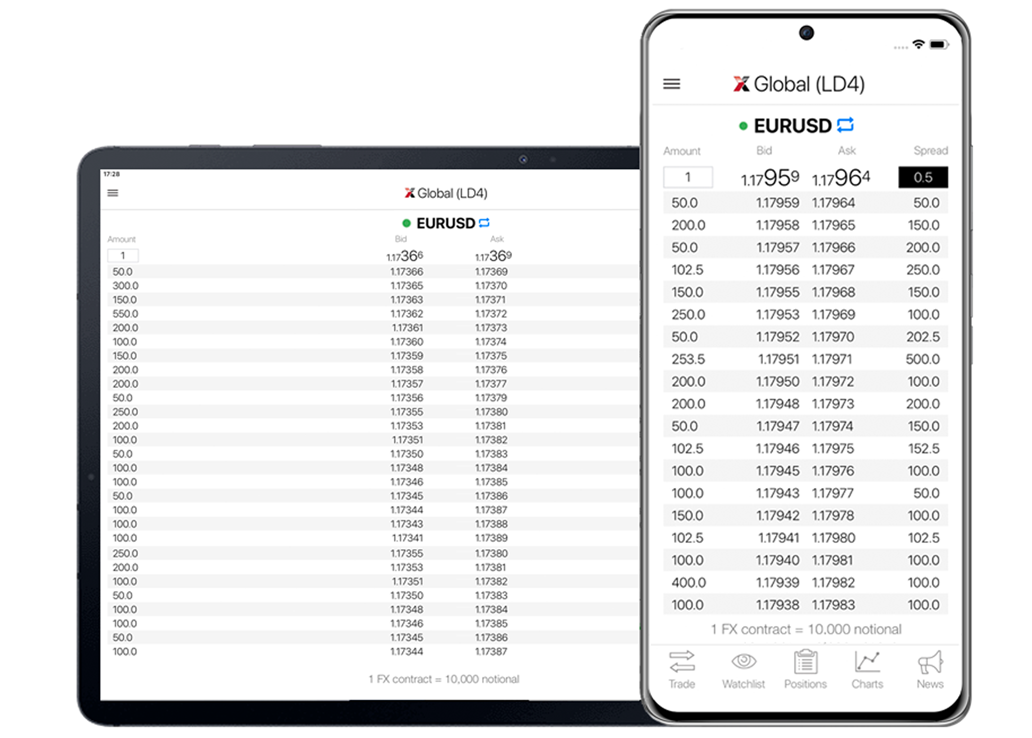 VWAP features
Real-time, no 'last look' VWAP prices for specified order size
Prices for all LMAX liquidity pools (London LD4, New York NY4 & Tokyo TY3)
Up to 20 levels of market depth for all instruments
Simple switching between instruments and venues
close
News features
Global economic news
Global FX insights with market research, analytics and opinion delivered in audio, video & report format
Global economic calendar for advanced warning of important economic events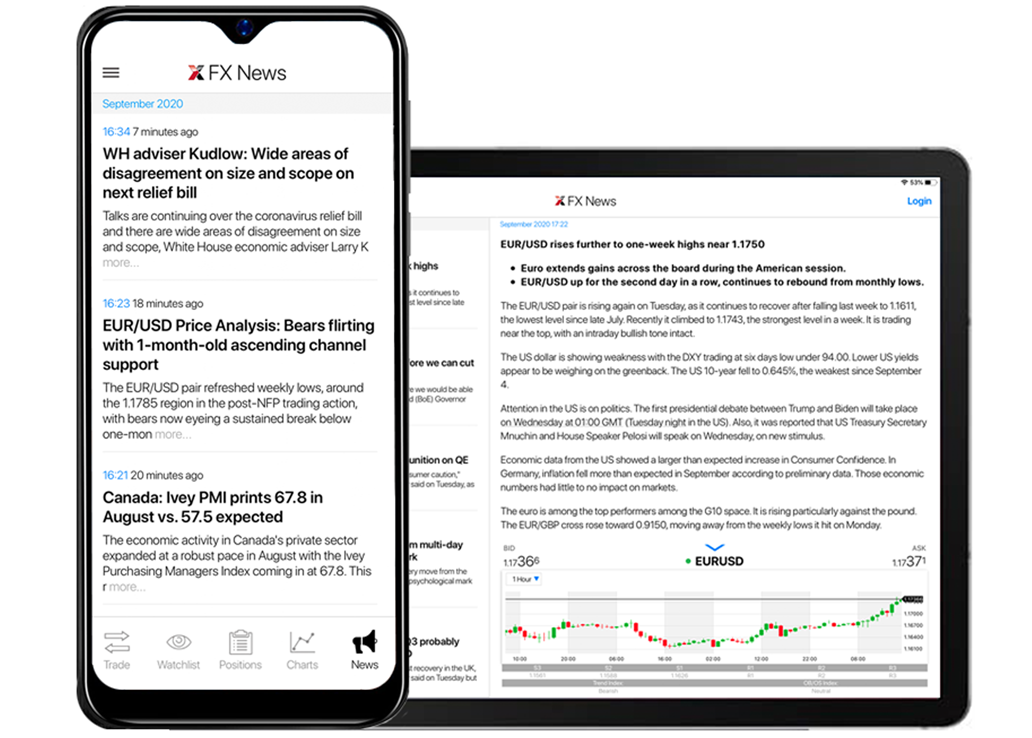 The app is free to download and use with either a live or demo LMAX Global account (register for a free demo account via the app or at www.lmax.com/demo).
Available for iOS and Android